This is the section of MosesNews.com where we present entertainment tailored to our Loyal Following. If anyone would like to submit a guest post, send me an email to DonMosesLerman@gmail.com.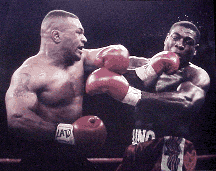 DON LERMAN GAVE UP A SHOT AT THE HEAVY WEIGHT CHAMPIONSHIP TITLE TO COMPETE IN A NATHAN QUALIFIER. DON LERMAN GAVE UP A MILLON DOLLAR PURSE TO COMPETE AT L.I

.

DUCKS THIS COMMING 6/24/06.PEOPLE SAID LERMAN IS OFF HIS ROCKER TO PASS ON THIS ONCE IN A LIFETIME OPERTUNITY, BUT MOSES SAYS HIS FIRST LOVE IS COMPETITVE EATING
.
LERMAN WAS TO FIGHT MIKE TYSON AND HAVE A SHOT AT BEING HEAVYWEIGHT CHAMP OF THE WORLD.
IN OTHER NEWS SONYA THOMAS WINS PHILLY NATHANS WITH 36.5
BOB SHOUDT 2ND WITH 28
BRIAN SUBICH 3RD WITH 25
PAT PHILBIN 4TH WITH 24