This is the section of MosesNews.com where we present entertainment tailored to our Loyal Following. If anyone would like to submit a guest post, send me an email to DonMosesLerman@gmail.com.
The Automat as it was known was Horn and Hardart it was unique in the cafeteria business In N.Y. ,there was a cashier to give you change and all the food was contained in a wall of vending glass windowed machines , but was hot right out of the vending machines. They where a must world for tourists coming to visit N.Y. to eat at. One of the many facets of the place was a lions mouth that the coffee was despenced from , their bakes beans and hot apple pie with vanilla sauce. I remember going the one in the Wall Street area and one by Penn Station and on Broadway right across from the father Duffy statue there was even an all you can eat Horn and Hardart'' Wild West Room 1flight up at there Broadway eatery, all you can eat only $1.99 , prime rib , foot long hot dogs french fires beans etc. so on and so forth however it was served to you cafeteria style with mess man behind the counter. my grandfather who grew up in N.Y. in the early 1900's used to get hot water which was free and mix it with ketchup and make his own Tomato Soup.and sit there until they threw him out. Like the Carnegie deli you sat at tables with total strangers. Eventually the bag ladies , Bums .prostitutes and drug addicts who hung out there and literally put them out of business they opened up a restaurant further uptown but with waitress service . the same people the put the original site out of business started frequenting that place and it was not long before that was history too...end


I
t was hot a day in June , W.T. Grants lunch counter had a sign all the ice tea you can drink 15cents, The year was 1964 , I was 15 years old and I preceded to order me some. After about 5 glasses the waitress told me that I had enough and that she wasn't going to serve me anymore, I protested'' The sign says all you can drink"" she replied back that's for someone who orders a diner (such as all the flounder or fried shrimp you could eat for 69cents) I said that the sign doesn't say that and I'm not leaving, she called for the manager who promptly arrived '' he doesn't want to leave , he said he's not done drinking ice tea'' the manage not wanting to create a scene said ''well how much more ice tea do you want to drink?'' I replied ''What time do you close?'' it was 4:300pm and I stood there till closing 6:pm. end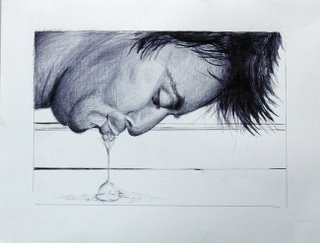 M
y old adage '' The Tip is nothing more than intimidation" You tip a Barber so he don't mess you up, you tip a super , so god forbid you have a flood he shows up. don't tip enough or at all when you go out to eat the next time you get spit soup or steak Ala flatulence, In our time rest assured we all had our share of spit soup. Myself and another eater was practicing for the Wing Bowl a while back when the Chinese buffet informed us that we had all the wings he intends to let us have , we complained loudly , we got the wings , but got sick , everyone in the back probably cleared their throat in our food. sadly there isn't a waiter or kitchen help or chef that hasn't spit in food, its a long standing restaurant tradition. remember the waiter is the last one to handle your food tip him well and when at a buffet don't overstay your welcome ..end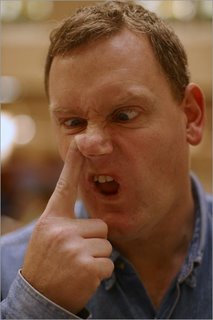 T
he year was 1959 I was 10 years old , I just finished having a meal at Grabsteins kosher Deli in Canarsie Brooklyn, as I exited the restaurant I couldn't help notice a family having lunch by the window seat in restaurant,I was already outside at the time near the window, a thought quickly raced in my mind . I quickly picked my nose and shimmered it on the window, ruining the families meal. the husband started yelling and threw his hands up in disgust as the waiter came out with a rag to clean the window , I ran away fast.. to this day I will never sit by a window seat in a restaurant for that reason
.