Moses Entertainment Page
This is the section of MosesNews.com where we present entertainment tailored to our Loyal Following. If anyone would like to submit a guest post, send me an email to DonMosesLerman@gmail.com.
Friday, July 27, 2007
Wednesday, July 25, 2007
Tuesday, July 24, 2007
CRAZY LEGS CONTI
Sunday, July 22, 2007
DON LERMAN GETS FAT OVERNIGHT !
ALL AMERICAN DRIVE -IN REVIEW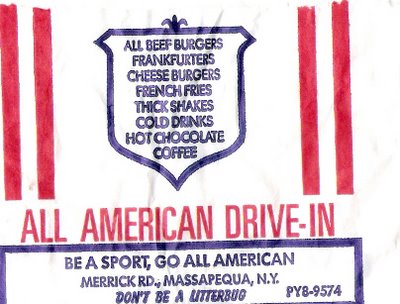 THE ALL AMERICAN DRIVE -I N IS LOCATED AT MERRICK RD. IN MASSAPEQUA OFF HICKSVILLE RD. THIS PLACE IS IN A DRIVE -IN BUILDING THAT WAS ONCE A WETSONS OR BIG STEER BURGER . THERE IS NO DINNING ROOM , YOU EITHER EAT IN YOUR CAR OUR TAKE IT HOME .EVERYTHING IS MADE TO ORDER , ITS SUPPER FRESH , ITS AS IF YOU WERE TRANPORTED BACK TO THE 1950;S I HAD 5 BURGER S AT $1oo each and 2 fish sandwiches at $1.79 AND ORDER OF ONION RINGS AND FRENCH FRIES AND A LARGE SODA AND WAS BLOATED .I ATE STRICTLY FOR ENJOYMENT IT WAS GREAT I HIGHLY RECOMMEND THE PLACE , WHEN IN MASSAPEQUA GO THERE YOU WONT BE SORRY . THE PARKING LOT WAS PACKED A SIGN OF A BUSY PLACE WITH FRESH FOOD 2 THUMBS UP ..DON LERMAN

NEW RESTURANT REVIEW TOMMORRO 7/122/07
Thursday, July 19, 2007
Do You Think GaL Sone ripped off Don Lerman's Olga ''The Old Gal''?
THE MANY LOOKS OF DON LERMAN, ONCE AGAIN PICK MY LOOK!
Wednesday, July 18, 2007
Maurrens Kitchen
Tuesday, July 17, 2007
NEW RESTURANT REVIEW TOMMORRO 7/18/07
Saturday, July 14, 2007
THE TALL AND THE SHORT OF IT
Friday, July 13, 2007
A TRIBUTE TO KRAZY KEVIN LIPSITZ
Archives
March 2006 April 2006 May 2006 June 2006 July 2006 August 2006 September 2006 October 2006 November 2006 December 2006 January 2007 February 2007 March 2007 April 2007 May 2007 June 2007 July 2007 August 2007 September 2007 October 2007 November 2007 December 2007 January 2008 February 2008 March 2008 April 2008 May 2008 June 2008 October 2008 November 2008 January 2009 February 2009 April 2009 May 2009 June 2009 July 2009 August 2009 September 2009 October 2009 November 2009 December 2009 January 2010 February 2010