Moses Entertainment Page
This is the section of MosesNews.com where we present entertainment tailored to our Loyal Following. If anyone would like to submit a guest post, send me an email to DonMosesLerman@gmail.com.
Sunday, May 25, 2008
please shut music off on top of page as clip has its own sound
please shut music off on top of page as clip contains its own sound
Sunday, May 18, 2008
A New Food Sensation ..Take a Look
Thursday, May 15, 2008
Gallery of Nathans Shea Stadium Qualifier 2007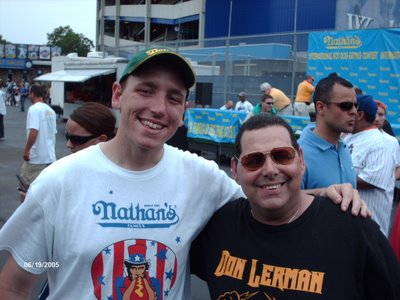 Don lerman with Joey Chestnut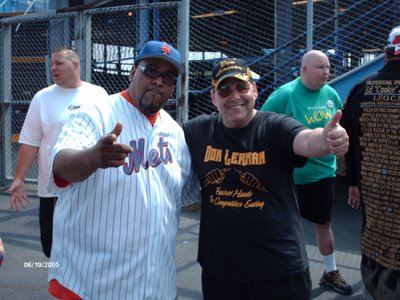 Charles Hardy with Don lerman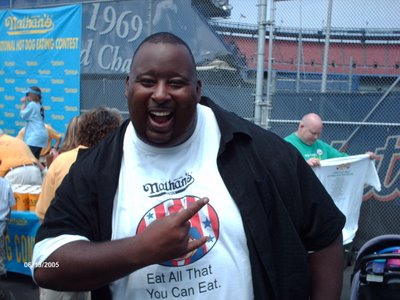 Eric Booker


Monday, May 12, 2008
Olga ''The old gal '' Greets Gal Sone At Airport
*not factual story
Olga the ''old Gal meets her rival Gal Sone at JFK Airport For the Gefilte Fish Open..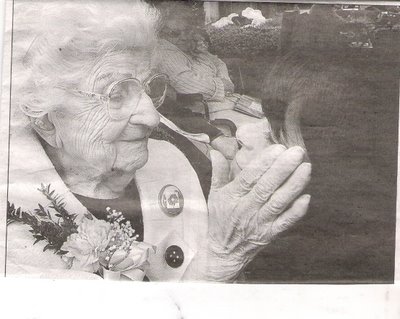 Tuesday, May 06, 2008
Coney Island .. The Barry Sisters... Please music off top of Moses news as clip contains its own sound
Will Hal Shemel Crash This Years Pickle Contest?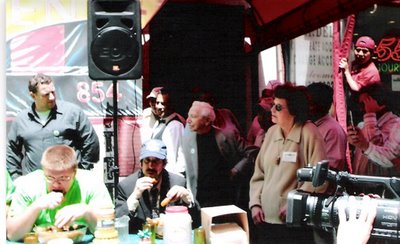 H

al Shemel who ordered some $300 plus at the complementary dinner for eaters 2 contests ago entered under the fictitious name Hal Roberts at last contest , will he show this year? And is he Related Or owns Shemels Knishes on the lowe

r east side?
Archives
March 2006 April 2006 May 2006 June 2006 July 2006 August 2006 September 2006 October 2006 November 2006 December 2006 January 2007 February 2007 March 2007 April 2007 May 2007 June 2007 July 2007 August 2007 September 2007 October 2007 November 2007 December 2007 January 2008 February 2008 March 2008 April 2008 May 2008 June 2008 October 2008 November 2008 January 2009 February 2009 April 2009 May 2009 June 2009 July 2009 August 2009 September 2009 October 2009 November 2009 December 2009 January 2010 February 2010