Moses Entertainment Page
This is the section of MosesNews.com where we present entertainment tailored to our Loyal Following. If anyone would like to submit a guest post, send me an email to DonMosesLerman@gmail.com.
Saturday, November 24, 2007
Pinatas Revisted By Don Lerman & Kevin Lipsitz
Monday, November 12, 2007
A Story Of a Farmer The Son And The Elderly Grandfather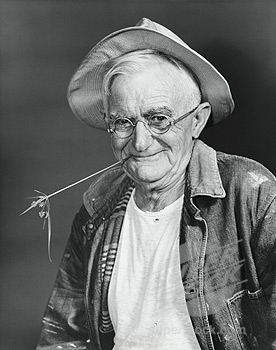 As the saying goes what goes around comes around , I haven't been treated in competitive eating as well as I'd have wished I should have been , yes I had my share of publicity and the limelight , but I had more of my share of injustices in my time to zero out whatever bones were thrown my way.
I want to let everyone know that thou I received the lifetime achievement award , I fell that my presence in competitve eating is being discounted and I leave the sport treated like a piece of crap.

So i would like to remind all the eaters how I get treated a major figure in the sport as I exit the ce table will have a direct effect on all of you...and now I'd like to tell you this tale of a farmer his young song and the elderly grandfather who worked a farm. one day the elderly grandfather became to ill to work and the father then tells his son , that on my farm if you don't work you don't eat and so put grandpa in the barn to starve to death . as the young son walks the elderly grandpa away the father shouts back , I want him to starve to death but not freeze to death so here's a blanket to wrap around him so that he may be warm ...a few minutes pass and the young son returns with half a blanket the Father says . whats this , the Young son says I 'm saving half for you someday , Well George will save half a blanket for the Joey Chestnuts when they cease to be as productive as in their prime ..end
Will Don Lerman Lose The LBS. On Time?
Sunday, November 11, 2007
REFRIGERATOR PERRY ON PAULAS PARTY ON FOOD CHANNEL
Friday, November 09, 2007
WHO MAKES THE BETTER MOSES? DON LERMAN or CHARLTON HESTON?
Monday, November 05, 2007
Letters to The Editor ( Send In Your Thoughts About Competitive Eating)
Sunday, November 04, 2007
Will Don Lerman Lose The LBS. On Time?
Saturday, November 03, 2007
New Revamped Look Coming to Staff Page!
Thursday, November 01, 2007
DR. URBAN SAYS I'LL SHUT DOWN '''MOSES NEWS.COM'' IF MY UNCLE DOESN'T LOSE WEIGHT BY FEBUARY!
Archives
March 2006 April 2006 May 2006 June 2006 July 2006 August 2006 September 2006 October 2006 November 2006 December 2006 January 2007 February 2007 March 2007 April 2007 May 2007 June 2007 July 2007 August 2007 September 2007 October 2007 November 2007 December 2007 January 2008 February 2008 March 2008 April 2008 May 2008 June 2008 October 2008 November 2008 January 2009 February 2009 April 2009 May 2009 June 2009 July 2009 August 2009 September 2009 October 2009 November 2009 December 2009 January 2010 February 2010