Moses Entertainment Page
This is the section of MosesNews.com where we present entertainment tailored to our Loyal Following. If anyone would like to submit a guest post, send me an email to DonMosesLerman@gmail.com.
Thursday, August 31, 2006
GREAT MENUES FROM GREAT VENUES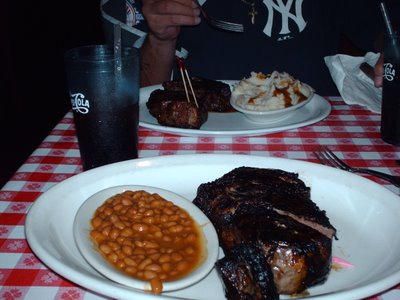 #1 IBERIA... NEWARK N.J. ORDER THE RODESIO ALL THE SKEWERED MEAT YOU CAN EAT , GREAT SEA FOOD PORTUGUESE FOOD

#2 HAROLDS ... EDISON N.J OVERSIZED PORTIONS, JEWISH DELI RESTURANT

#3 BIG EDS RIBS...OLDBRIDGE N.J.. ALL THE RIBS YOU CAN EAT FOR ABOUT $15

#4 THE MANNER WES T ORANGE N.J ... UPSCALE BUFFET .ALL U CAN EAT INCLUDING LOBSTER . MUST WEAR JACKET AND TIES COST AROUND $50.. PERSON
#5 J&R STEAK HOUSE..STONEYBROOK .L.I , GREAT STEAKS GOOD PRICES
#6 WO HOP ...MOTT ST. CHINATOWN N.Y. GO TO THE ONE IN THE BASEMENT ONLY . LAST OF THE AUTHINTIC CHINESE CUSINE IN CHINA TOWN
#7 FAT BURGER .. ROCKAWAY N .J THE BURGER COME TRIPLE DECKER AND THIER SPECIALTY IS A SCRAMBLED EGG ON THE BURGER
#8 ISLANDIA GRAND BUFFET .ISLANDIA L.I. N. Y. FOR $ 6.99 THEY MAKE NO MONEY ON YOU .. CHINESE BUFFET

Wednesday, August 30, 2006
NEW FALL LINE NOW ON SALE AT MOSES STORE
Wednesday, August 09, 2006
GUSTOFF ZHYCHICK SAYS MOSES WILL WIN THE JALAPENOS!
Tuesday, August 08, 2006
OLGA ''THE OLD GAL'' SAYS DON LERMAN WILL WIN THE JALAPENOS
NATHANS HOT DOGS #1 PROFITS UP
Thursday, August 03, 2006
WHATS IT LIKE TO EAT 120 JALAPENO PEPPERS by DON LERMAN
BEAUTIFUL BRIAN TO COMPETE AT ASH CREEK SALOON RIB CONTEST
Archives
March 2006 April 2006 May 2006 June 2006 July 2006 August 2006 September 2006 October 2006 November 2006 December 2006 January 2007 February 2007 March 2007 April 2007 May 2007 June 2007 July 2007 August 2007 September 2007 October 2007 November 2007 December 2007 January 2008 February 2008 March 2008 April 2008 May 2008 June 2008 October 2008 November 2008 January 2009 February 2009 April 2009 May 2009 June 2009 July 2009 August 2009 September 2009 October 2009 November 2009 December 2009 January 2010 February 2010