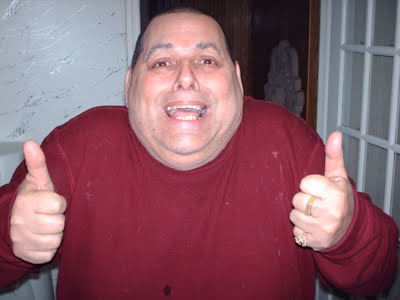 1.A
man went to the entrance of the Temple on Rosh Hashana, he was immediately stopped by the security Guard who demanded that the show him his ticket to get in. the man replied I didn't buy one, the guard replied '' then I can't let you in, then went on to say ''listen this is very important all i want to do is say something to my brother who's sitting in the 3rd row'' then guard saidalright I'll let you in but don't let me catch you praying!
2.It was Yom kipper and a man had a peptic ulcer , he know that if he had something to eat that he would be a Right but it was Yom kipper and it was a fast day,he decide to go to the Rabbi;s house and ask his permission, he knocked on the Door and the Rabbi's wife let him in and led him to kitchen where the Rabbi was having a sandwich and a cup of coffee, "I don't feel well today ,do you think that it will be alright if I have something eat'' no said the Rabbi , absolutely not, the man responded ''wait a minute how could this be , here your sitting and enjoying a meal yet forbiding me to have something to eat the Rabbi replied '' Im not stupid enough to ask anyones permission
3.A man fell asleep during Rabbis sermon , the Rabbi called out to me to me ''wake him up 'I replied back .. you put him to sleep you wake him up !
4.A Rabbi was on a plane and seated next to him was Texan complete with the cowboy hat and western attire, the Texan leans over and says '' would you like to join me in half of my Ham Sandwich? , the Rabbi replied ''sorry against my convictions, a short while passes and the Texan takeout a deck of playing cards and says ''care to join me in a game of Texas hold em?, the Rabbi once again replies "sorry against my convictions . A Short time passes and the Texan takes out a bottle of Bourbon and say join me in a drink? the Rabbi gave the same rely against my conviction, The Texan then takes out his 6 shooter and hold s it to the Rabbis head and says look that's it this is the 3rd time that you refused me , now I said take a drink, The rabbi says ''while you got the gun out can you bring back the ham sandwich?
5.I was traveling Down south from N.Y. in the 70's. and went to a restaurant t I asked '' the waiter Do you serve Jews'' The waiter said absolutely its the law, I said good then to the kitchen and bring me out a glass of tomato juice